East Africa's Tours Experts
Ahambi Tours is a tours and travel Company based in Nanyuki town, Kenya that is driven by passion on hospitality to millions of visitors visiting Kenya and East Africa through all seasons.
With local information on places to visit and where to stay,  Ahambi seeks to give you a relaxing time on your holiday by taking care of all your requirements whilst here, whether on hikes, safaris, cultural tours, your flights, hotel bookings and general stay.
Our staff and management are committed to offering competent services. Your pleasure is our goal.  With us you are never a stranger.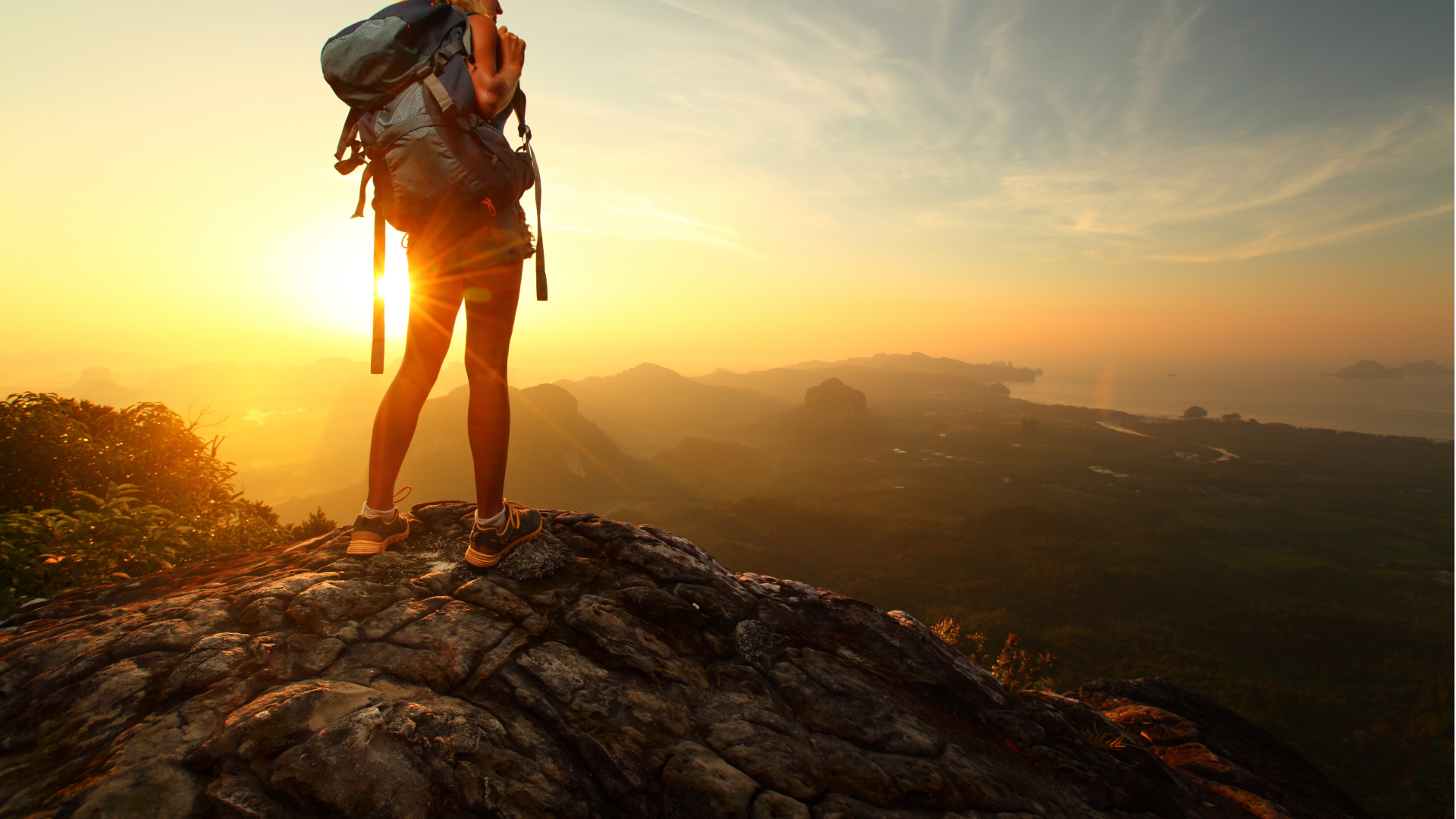 What Travelers Are Saying About Us
5 of us did Mt Kenya with Ahambi Tours back in February 2023. Everything was great with this company from responding to our emails to the transportation, food and... read more guide services during our expedition. The guides were great and we felt very much supported during our trip. We recommend them without any hesitation.

mel_laroche1


May 12, 2023

After much research, we booked a 5 day mount Kenya hike & 5 day safari trip with Ahambi Tours. I am very glad we stumbled upon them as they were... read more truly amazing from the second we landed & took off from Kenya!!! The whole team are extremely friendly and super helpful throughout the whole time! They answered all of our questions, provided delicious food and much more. David & Charles (our guides) & their team for the hike were truly kind people.
This company is locally owned which was also important to me. My hope is that my money goes to the local people within and not have any hidden fees going elsewhere. Ahambi Tours provides exactly that which I really appreciated! We received amazing souvenirs included in our trip - a shirt and a bottle of water! Our safari experience was also incredible! We visited Maasai Mara and Amboseli National Park with our amazing guide - Moses! We were shown around in a great way and once again with a friendly & happy guide. I truly love that I chose to visit Kenya with this company. Both of us plan to visit again and book with Ahambi Tours within the next few years!

6cherryb


April 29, 2023

From the beginning Ahambi Tours team acted in a professional way timely response to our email and very detailed response to any question or clarification, everything down to smallest... read more things had been thought off.

Climbing crew led by John the guide was exceptional, always willing to assist and went far and beyond to make our experience as good as possible.

Food was delicious and service great.

I Highly recommend Ahambi Tours.

paulmV4567QX


April 27, 2023

We recently went on a 7-day Kilimanjaro hike via the Lemosho route and it was an epic journey to the summit. Having hiked Mout Kenya with Ahambi Tours somes years... read more back our expectations were high and true to our expectations the team gave it all in organizing our hike. As usual the guides are very knowledgeable, friendly, and supportive.

The scenery are breathtaking, with a variety of landscapes ranging from rainforest to alpine desert.

The highlight of the trip was reaching the summit, which was truly an unforgettable experience. The sunrise at the summit was one of the most beautiful sights we've ever seen. The sense of accomplishment was overwhelming.

Throughout the trip, our guides and porters were exceptional. They were friendly, knowledgeable, and always willing to answer our questions. They went above and beyond to ensure that our trip was comfortable and enjoyable.

Overall, I would highly recommend this trip to anyone who loves adventure and wants to experience the beauty of Kilimanjaro. It was an epic journey that I will never forget. Am grateful to the Ahambi Tours team for making it possible.

michaelkH6579KS


April 26, 2023

I recently hiked the Sirimon-Chogoria route with Ahambi Tours. My friends and I had an amazing experience from start to finish. Our guides, Eldad and Patrick, were knowledgeable, attentive, and... read more very encouraging. We felt safe and taken care of during the hike. Our porters and cooks also did an amazing job ensuring that our hike was successful. Special shout out to the chefs who made all of our meals so delicious! I would highly recommend using this tour company for a successful summit of Lenana peak.

nousername43


October 27, 2022

My three friends and I had an INCREDIBLE experience with Ahambi Tours hiking 4 days to reach Lenana Peak in Mt Kenya National Park. Eldad and Patrick were fantastic guides,... read more extremely knowledgeable about the mountain, gear, nutrition and safety. We felt taken care of from Charles picking us up at the airport to hiking the summit in the dark to making it all the way back down to drop off. The food was exceptional and they took such good care of us. 10/10 would recommend this tour company!

hilaryh900


October 18, 2022

I recently visited Mt Kenya with my friends, and the day hike with Ahambi Tours was a great experience. Eldad and Charles are very professional and great companions to... read more trek with. The flora of Mt Kenya alpine region is so unique and cant wait to come back for a full trek to the Summit.

theworldaroundme


August 24, 2022

I was in Kenya on a business trip and I didn't have any plans to do Mt Kenya until I saw it's beauty piercing the clouds at sunrise from Ol... read more Pejeta, then I decided to find a guide and hit the trail. I found Eldad through another guide. Eldad is an experienced, knowledgeable, honest and trustworthy mountain guide. We decided to summit Point Lenana via Sirimon. I'm an experienced hiker who's done many mountains around the world and put thousands of miles on my hiking boots but the night before the summit push at Shiptons, I got terribly sick for no obvious reasons. I woke up Eldad in the middle of the night and he decided we descend a couple hundred meters to be safe. He was extremely responsive and supportive along with his crew. He managed to get a fire going in freezing temperatures to keep us warm and he insisted I don't leave my tent until I feel better. Unfortunately, I didn't have time to go back and summit Lenana because my flight from Nairobi was in less than 24 hrs but the experience I had with Eldad on the trails is definitely one to always be remembered. Until next time, Point Lenana and Batian.

Advice to both experienced and inexperienced hikers/climbers especially those coming from sea level like myself: take your time ascending the mountain and embrace its beauty on the way to the summit. Always remember that we're out there to observe and embrace beauty and grace.

amr_alfiky


August 6, 2022

Our family had a great experience with Ahambi and an amazing time on our 4-day Mt. Kenya trek (Up the Sirimon route and down the Chogoria route)! Our guides, Eldad... read more and Patrick, were phenomenal - their knowledge of the flora and fauna was incredibly extensive. Furthermore, they described cultural customs and history of the region. Whenever we had questions, they had the answers! Eldad was masterful in the way he managed the team as well as in how he helped our group reach the summit. The porters and cooks were wonderful and so friendly. We were appreciative that they provided vegetarian food for some of our group and the meals far exceeded our expectations. We recommend Ahambi most highly for your adventures and look forward to future expeditions with them!

KristinM108


August 4, 2022

Wow. With Eldad guiding, and Samuel taking care of the food, the 3 day hike from Sirimon Gate to Point Lenana and back was fantastic.
Eldad timed the climb... read more to the summit perfectly - 3:00am start just in time to catch the sunrise.
The food was something else so much of it, all so fresh, and very nutritious! It really kept us going - we didn't feel hungry even for a second! And the warm drinks really helped to handle the cold An all round 5-star experience - thank you Eldad and Samuel! We will be back for more

_Arianwenedd_


July 5, 2022
We ensure that all our clients experience their best and most memorable trips ever
Tailor-made Itinerary and prices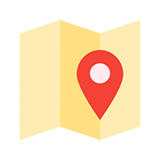 Tailor Made Tours
Committed to providing high quality travel services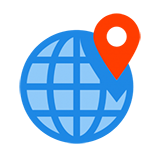 World Class Travel
Ready to cater to your most sophisticated requests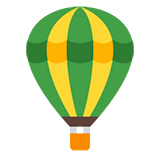 Best Price Guarantee
We ensure that you always get the best rates