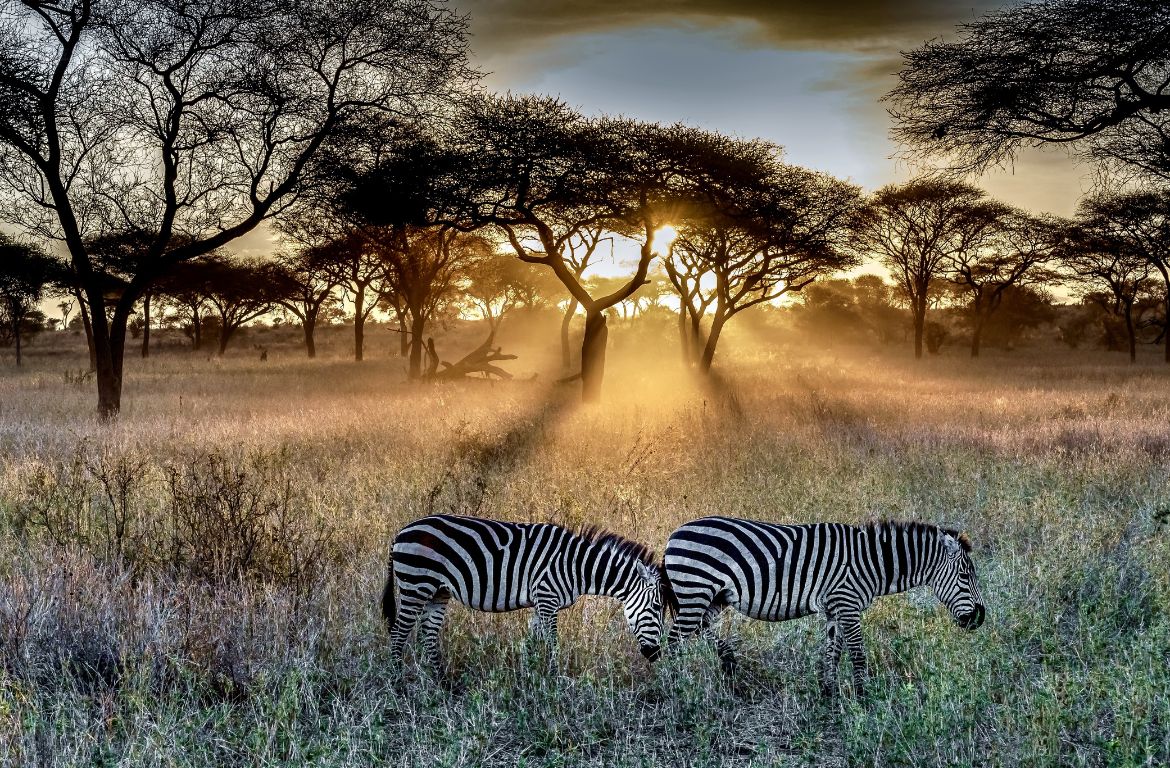 Nairobi National Park
Introduction
Welcome to Nairobi National Park, a unique wildlife sanctuary nestled on the outskirts of Kenya's bustling capital city. Despite its proximity to urban life, this park is a haven for wildlife enthusiasts, offering a rich diversity of wildlife, stunning landscapes, cultural experiences, photographic opportunities, easy accessibility, comfortable accommodation, and a perfect blend of wilderness and civilization. Join Ahambi Tours as we embark on an extraordinary journey into the wonders of Nairobi National Park.
Wildlife
Spanning an area of approximately 117 square kilometers (45 square miles), Nairobi National Park is a remarkable testament to conservation within an urban setting. Despite its relatively compact size, the park is home to an impressive array of wildlife. You can encounter iconic African species such as lions, leopards, cheetahs, giraffes, zebras, wildebeest, buffaloes, and rhinos, including the endangered black rhinoceros. Nairobi National Park also boasts a rich birdlife, with over 400 species recorded, making it a paradise for birdwatchers
Stunning Scenery
Nairobi National Park offers a breathtaking tapestry of landscapes that captivate the senses. The park's open grasslands, riverine forests, and scattered acacia trees create a picturesque backdrop for wildlife sightings. The scenic Athi-Kapiti Plains, Ngong Hills, and the backdrop of Nairobi's cityscape provide a unique blend of natural beauty and urban charm. This contrasting scenery, where wildlife roams against the backdrop of a bustling metropolis, is a distinctive feature that sets Nairobi National Park apart from other reserves.
Cultural Experience
While Nairobi National Park is primarily known for its wildlife, it also offers cultural experiences that provide insights into Kenya's diverse heritage. The nearby David Sheldrick Wildlife Trust, located on the edge of the park, provides a chance to learn about elephant conservation and witness orphaned elephants being rehabilitated. Visitors can also explore the nearby Karen Blixen Museum and the Nairobi National Museum, which showcase Kenya's rich cultural history and art. These cultural attractions add depth to your visit, allowing you to appreciate the interplay between nature and human culture.
Photographic Opportunities
Nairobi National Park presents photographers with a unique opportunity to capture stunning images that juxtapose wildlife against the urban backdrop. The park's proximity to the city allows for dramatic shots, where giraffes amble in front of skyscrapers or lions rest near park fences. The contrasting elements of wildlife, open plains, and Nairobi's cityscape offer endless creative possibilities for photographers, ensuring memorable and distinctive images.
Accessibility
One of the major advantages of Nairobi National Park is its exceptional accessibility. Located just a short distance from Nairobi's city center, it takes approximately 30 minutes to reach the park by car. This easy accessibility makes it a convenient option for travelers with limited time or those looking to combine wildlife experiences with urban adventures. Nairobi National Park offers a perfect retreat from the city's hustle and bustle, providing an immersive wildlife experience just moments away.
Accommodation
While Nairobi National Park does not offer accommodation within its boundaries, there are numerous lodging options in close proximity. Nairobi's city center boasts a wide range of hotels, from luxury establishments to more budget-friendly options, ensuring a comfortable stay for visitors. Some accommodations even offer stunning views of the park, allowing you to enjoy the serenity of the wilderness while being within reach of city amenities.
Conclusion
Ahambi Tours presents an undeniable showcase of the seamless harmony between wildlife and a thriving urban landscape within Nairobi National Park. This unparalleled amalgamation of magnificent wildlife, breathtaking panoramas, immersive cultural encounters, captivating photography prospects, and effortless reach establishes it as an exceptional haven for residents and explorers alike. Whether you possess an ardent passion for wildlife, an insatiable love for photography, or an innate desire for immersive experiences, Ahambi Tours welcomes you to delve into the splendors of Nairobi National Park, setting the stage for unforgettable memories. 
Moreover, at Ahambi Tours, we specialize in curating remarkable expeditions, including awe-inspiring Mount Kenya Tours, exhilarating Mount Kilimanjaro Treks, and captivating Kenya Wildlife Safaris. Our commitment to delivering exceptional journeys, coupled with our expertise in showcasing the most iconic natural wonders of the region, ensures that every step of your adventure with us is nothing short of extraordinary.